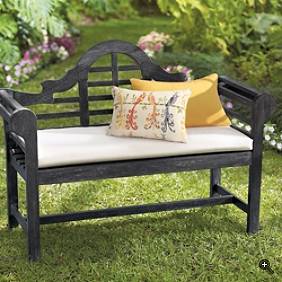 "The gently weathered look of our Lutyens Bench will gain even more character with time."  – Grandin Road Editors
I have always love the look of this bench!  And now it's on sale, so there's no excuse not to buy it.  Handcrafted in solid hardwoods.  Comes in weathered black, celestial blue, or weathered red.
On sale for $249.00 from www.grandinroads.com.